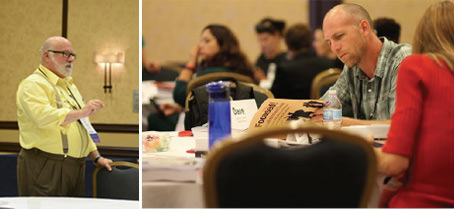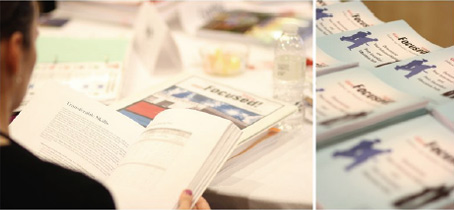 For High School Principals & Dual Enrollment Administrators
This institute will delve specifically into how to implement GFSF over all four years of high school for EVERY student. We will be using the GFSF 10-step Quick Start Guide and attendees will have the opportunity to develop an implementation plan in detail. Learn how college credit is being awarded for the 9th grade semester-long "Get Focused" course.
In order to prepare the large number of postsecondary‐educated youth our economy demands, high schools and colleges must break through the boundaries that have traditionally separated them, so the institute will also give strategies for developing effective high school/community college partnerships and relationships. You will learn how these institutions are coming together using the Get Focused…Stay Focused!® model to assume joint responsibility for student success.
You'll come away with:
A comprehensive manual to launch your high school and community college partnerships using the GFSF program as well as the GFSF 10-step Quick Start Guide
Understanding a proven model that ensures that EVERY student enters college with a skills-based online 10-year education and career plan AND the possibility of 3 units of college credit
An understanding of the ins and outs of the California dual enrollment process from the administrator responsible for a successful 17-year-old program
Strategies for effectively cultivating and sustaining valuable high school/college relationships
Understanding the Progression of Education (PEM) model using the online 10-year plan to address the common core English standards in the 10th, 11th, and 12th grades.
Who should attend:
Postsecondary Administrators
High School Principals
Educators (including teams) who are NEW to the Get Focused…Stay Focused!® (GFSF) Initiative
Those interested in learning more about California Dual Enrollment