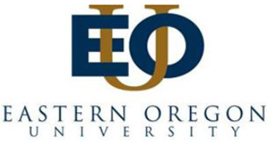 Eastern Oregon University Graduate Certificate Courses for Get Focused...Stay Focused!® Program and Curriculum Specialists
At Eastern Oregon University Graduate School of Education, we are committed to helping Career Choices and Get Focused...Stay Focused! ® educators gain the content specialty skills and knowledge needed to achieve their professional goals while changing attitudes and changing lives! Working with Eastern Oregon University's Credit Overlay program allows us to offer the option of earning credit for work done while attending the a Focus on Freshmen Institute.
Completion of one of the Focus on Freshmen Institutes qualifies for 2 graduate credits ($70 per credit) when you do the following:
Attend the complete two-days of the Institute
Complete the Feedback form at the end of the Institute
Within 15 workdays, submit an initial Action Plan for launching your Freshman Transition/Get Focused...Stay Focused!® initiative using the tools and strategies you gain during the Institute. Send that plan as an attachment to deb@academicinnovations.com
Complete the Credit Overlay registration forms and pay the $140 fee (2 credits X $70 = $140 total)
Are you interested in becoming a Certified Get Focused...Stay Focused!® Program and Curriculum Specialist?
Can I earn more graduate credits if I take more than one Institute?